Xcopri access 
& resources
Downloadable tools
for your office staff
MANAGING ADJUNCTIVE USE OF XCOPRI FLASHCARD
This downloadable resource highlights important information for getting patients started on XCOPRI and the dose adjustments that may be needed when prescribing XCOPRI concomitantly with certain medications.
XCOPRI Setting Expectations Tearpad
Part of the HCP Setting Expectations Kit, this tearpad is designed for patients to take home and for HCPs to easily educate and prepare them on what to expect when taking XCOPRI.
S.T.E.P.S.—A discussion guide for patients
with epilepsy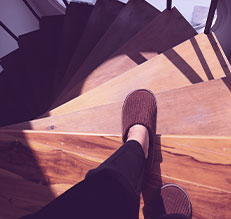 ABOUT S.T.E.P.S.
Standing for Seizures, Treatments, Emotional Impact, Personal Goals, and Safety—the Discussion Guide was designed to help foster a stronger relationship between patients and their care teams, and help those affected by epilepsy reach their goals.
The guide is based on a national survey that compiled responses from 400 adult patients, 201 caregivers, and 258 healthcare providers to help better understand the current state of epilepsy in the United States.
A COMMUNITY APPROACH
STEPS TOWARD ZERO is a movement that's built to educate and inspire the epilepsy community to reimagine their goals with the help of their doctors.
Follow along at
STEPSTOWARDZERO.com
Help your patients who are prescribed XCOPRI® (cenobamate tablets) CV get started and stay on therapy as appropriate
The SK life science navigator program may assist you and your staff with the following*:
• Identifying if XCOPRI is covered by your patient's insurance plan
• Providing prior authorization information for XCOPRI if it is required for the insurance plan
• Supplying free product to your patients who are*†:
– Initiating therapy
– Experiencing coverage delays with their insurance
– Rendered uninsured or underinsured
• Sending refill and appointment reminders to your patients via text message, if requested‡
Enrolling your patients is simple
Just 2 simple steps to enroll a patient in the SK life science navigator program (either via fax or through our online HCP portal that can collect electronic signatures):
A healthcare provider (HCP) needs to complete the SK life science navigator program Enrollment Form, including§:

Patient information
Pharmacy insurance information
HCP information
Patient diagnosis
Prescription information
HCP signature

Patients must sign the Patient Authorization section

Completed forms can be faxed to SK life science navigator at

877-436-4188

, or submit via electronic portal
*Eligibility requirements will apply. Please visit www.SKLSINavigator.com for more information.
†Program not available to hospital inpatients, long-term care patients, group medical home patients, Veterans Affairs, or the Department of Defense.
‡Standard text messaging rates may apply.
§If prescribing from New York, Iowa, or any state that requires e-prescribing, please complete the enrollment form and contact SK life science navigator at 866-756-2844 (866-SK-NAVIG).
connect with an XCOPRI Representative
Want to learn more about XCOPRI and/or receive updates from SK life science?
All fields required.